If you're conscious about your choices, you'll be pleased to know about the wood we offer here at Logwise. From yard to stove, here's the journey of sustainable firewood – and some key things to know about the practice.
Why is sustainable wood important?
Eco-conscious homeowners of today don't just want any old wood. They want sustainable wood – and rightly so. By choosing sustainable wood, you're making a better choice for the planet – especially where your carbon footprint's concerned.
That's because sustainable wood is planted and harvested on rotation, meaning as soon as a tree is felled, one is planted. This means that the carbon produced by burning the wood is absorbed by the new trees, so it's considered a renewable resource.
What does sustainable wood mean?
There are lots of factors. The first is that it must be quick-growing – like many of the softwood species we use. This is so that when a new tree is planted, it doesn't take long for it to reach the same size as the one that was felled (processing all that new carbon in the meantime).
Another way we can make wood sustainable is in choosing how it's seasoned or dried. We tend to season our wood outside, so that all that natural wind and sunshine help to dry it out, ready to burn (and with minimal smoke). But we also offer kiln-dried wood – though even that is powered by wood scraps for a more eco-friendly option.
Finally, we even pick varieties that are known to be more conscious choices. Larch is a key softwood in our mix, which burns without spitting creosote-building sap up your chimney. It also has a high burn temperature, which is more efficient and leads to less smoke and pollution.
How does the wood get from yard to stove?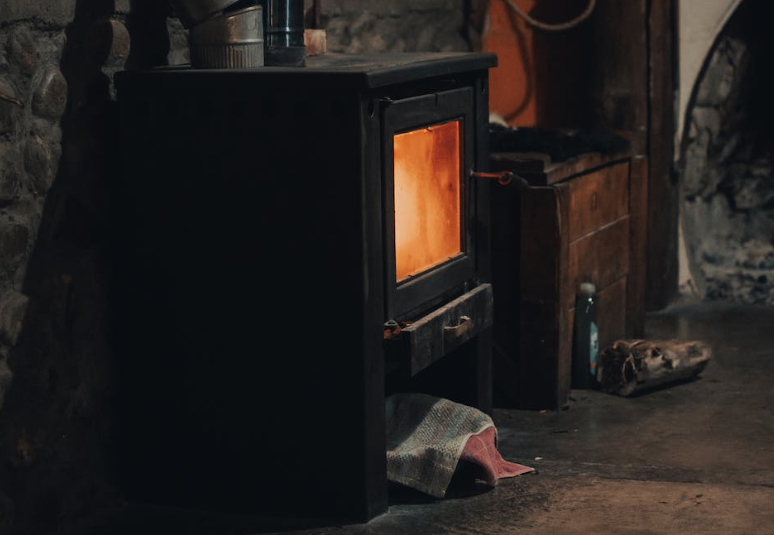 First, it's grown in managed woodland, then loaded up and transported before being either kiln-dried or seasoned outside. Finally, we can bundle the wood and either deliver it direct to your home, or have it ready for you to collect at a time to suit you. Remember, trees are grown and felled in cycles, meaning that a cut-down tree is rapidly replaced, ensuring any carbon from burning wood is quickly absorbed by growing trees.
Can I grow my own wood?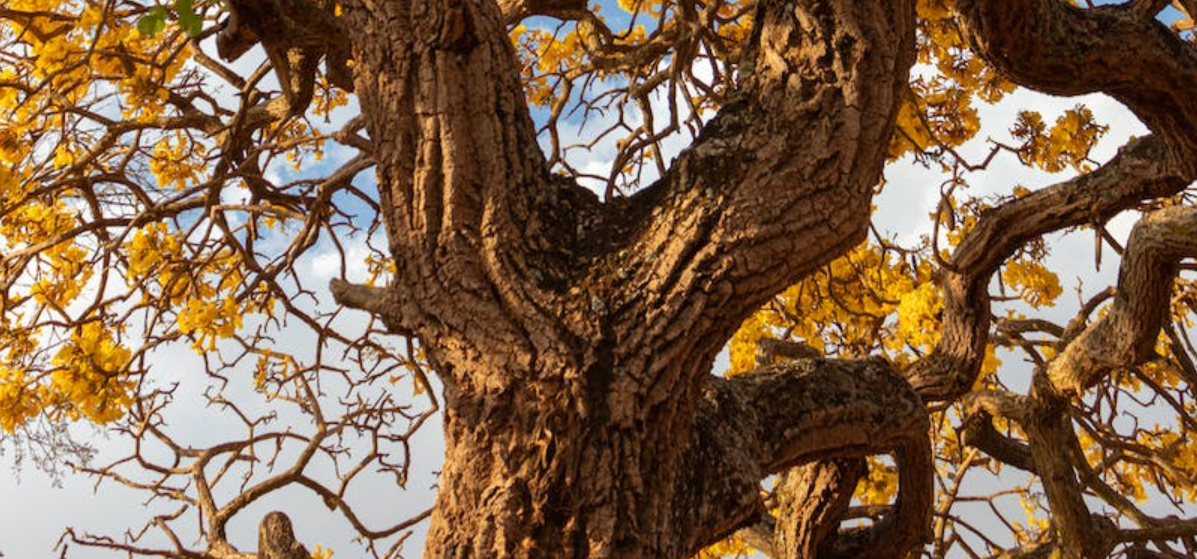 Yes, of course – and we even covered that in one of our past blog posts. This can be an even more eco way to grow, fell and burn your logs, particularly if you live in a property that comes with a lot of land. Best of all – whether you choose to grow wood or buy from us – you're not fuelling imports from European countries, which come with huge carbon footprints (and tons of added cost). 
Why should I buy from Logwise?
There are three great reasons to buy from us – and you may have already guessed one is all about sustainability. If you want good-quality logs, you really need to look no further than our own backyard. We're a long-established business well-known in Yorkshire and beyond, and our team knows all there is to know about types of wood, burn times, moisture content, the eco aspects of growing wood, and much more. Here are three reasons to choose us for your wood-burning stove fuel.
Sustainable
We're proud to be a sustainable business that gives back to nature. We know exactly where our wood comes from, how long it's taken to produce and which varieties make up every bundle. It's also great news for our customers, as they can be more confident about their choices.

Quality assured
All our wood comes with our own seal, so you can be sure you're investing in premium wood that's been properly dried or seasoned. It also means you won't have to deal with some of the unpleasant side-effects of burning damp wood, like smoke and creosote.

Fantastic range
People don't just come to us for wood. They come to us for storage, firelighters and other products. And as we grow, we expand – offering our customers even more for their money.
Buy now from Logwise
Now you've heard about us, why not take a look at our firewood for yourself? Visit our website to shop everything from hardwood and softwood to must-have accessories and storage, helping you enjoy that log-burning fireplace with a clear conscience.