Eco-Friendly Warmth: Introducing Willoglow - Willow Briquettes
At Logwise, we're thrilled to introduce our latest innovation in sustainable heating solutions – Willoglow – Willow Briquettes. These exceptional briquettes are set to improve your fireplace experience, whether you're warming your home indoors or enjoying the outdoors with friends and family. Let's dive into why Willoglow is the go-to choice for eco-conscious consumers.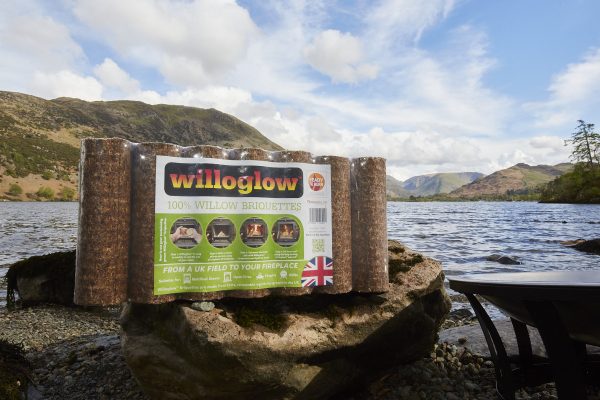 1. Ready to Burn and Woodsure Certified
Willoglow Willow Briquettes have earned the coveted Woodsure certification, guaranteeing you a product that's not only efficient but also eco-friendly. They are ready to burn, ensuring convenience when you need it most.
2. 100% British Sustainably Grown Willow Wood
We take pride in our commitment to the environment. Willoglow is crafted entirely from 100% British willow wood, sourced from sustainably managed forests. By choosing Willoglow, you're supporting local forestry and reducing your carbon footprint.
3. Easy to Resize and Neatly Stackable
Willoglow briquetes are designed with your convenience in mind. They're easy to resize, ensuring a perfect fit for your fireplace or stove. Plus, they stack neatly, adding a touch of rustic charm to your home decor.
4. Low Moisture Content
With a low moisture content of approximately 8%, Willoglow burns efficiently, producing a beautiful, consistent flame. Say goodbye to excessive smoke and hello to a cozy atmosphere.
5. Long-Lasting Heat
Willoglow boasts an impressive calorific value of 18.016 MJ/Kg, ensuring you get the most warmth out of every briquette. Experience extended burn times and fewer refills, allowing you to relax by the fire.
6. Minimal Ash Residue
Cleaning up after a fire has never been easier. Willoglow leaves behind only 1.5% ash residue, reducing your maintenance workload and keeping your fireplace looking pristine.
7. Willow's Natural Regrowth
Willoglow is an embodiment of sustainability. Willow naturally regrows for over 30 years, and after each harvest, it springs back to life in just three years. This sustainable cycle ensures a continuous supply of raw materials without depleting the environment.
8. Biodiversity and Carbon Capture
When you choose Willoglow, you support willow crops that promote high levels of biodiversity. Willow also acts as a natural carbon sink, capturing atmospheric CO2 and storing it in its roots, stems, and leaves as it grows. This makes Willoglow a carbon-neutral heating choice.
Perfect for Every Setting
Willoglow Willow Briquettes are versatile and ideal for both indoor and outdoor use. Imagine cozy evenings by the indoor fireplace, with Willoglow creating a warm and inviting atmosphere. Or picture yourself gathered around an outdoor fire pit, enjoying the crackling flames on a cool evening with friends. Willoglow brings warmth and eco-friendliness to every setting.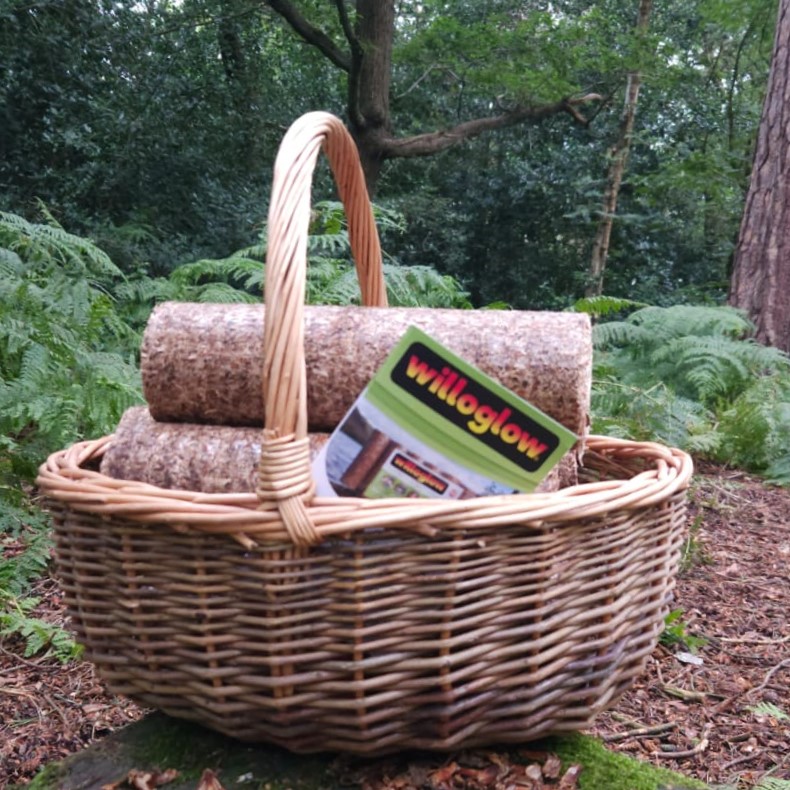 In conclusion, Willoglow Willow Briquettes are the epitome of sustainable heating. By choosing Willoglow, you not only enhance your comfort but also contribute to a healthier planet. Say goodbye to traditional fuels and embrace the future of eco-friendly warmth with Willoglow. It's time to ignite a cleaner, greener way of heating your home and outdoor spaces. Experience the magic of Willoglow today click here to view the product, for customers living locally please click here: Customers with a HG and LS postcode.