Us Brits love an outdoor fire. As soon as the sun breaks through the clouds you can guarantee that the vast majority of the nation are cracking out their barbeques, lighting their fire pits and firing up their pizza ovens.
There are so many ways to enjoy the dreamy blaze of an outdoor fire and in this article we will look at all the popular options as well as some you may not have even thought of.
Barbeque
An absolute staple of the British summer. As a nation we love a barbie so it's no wonder this is top of our list.
Whether you buy one or make one yourself, barbeques are the perfect outdoor fire to cook up a storm and impress your friends at social gatherings.
Barbeques are perfect for cooking a multitude of tasty cuisine, from burgers, chicken and sausages, to fish, vegetables and even fruit.
No summer is complete without a barbeque party!
Garden smoker
While barbeques may be among the most popular outdoor fire, if you really want to impress your mates why not try a garden smoker?
Garden smokers can be bought, or, if you've got the DIY skills, you can build your own and you can cook some really impressive dishes with these bad boys.
Think smoked salmon and turkey, brisket, in fact you can even smoke a whole chicken!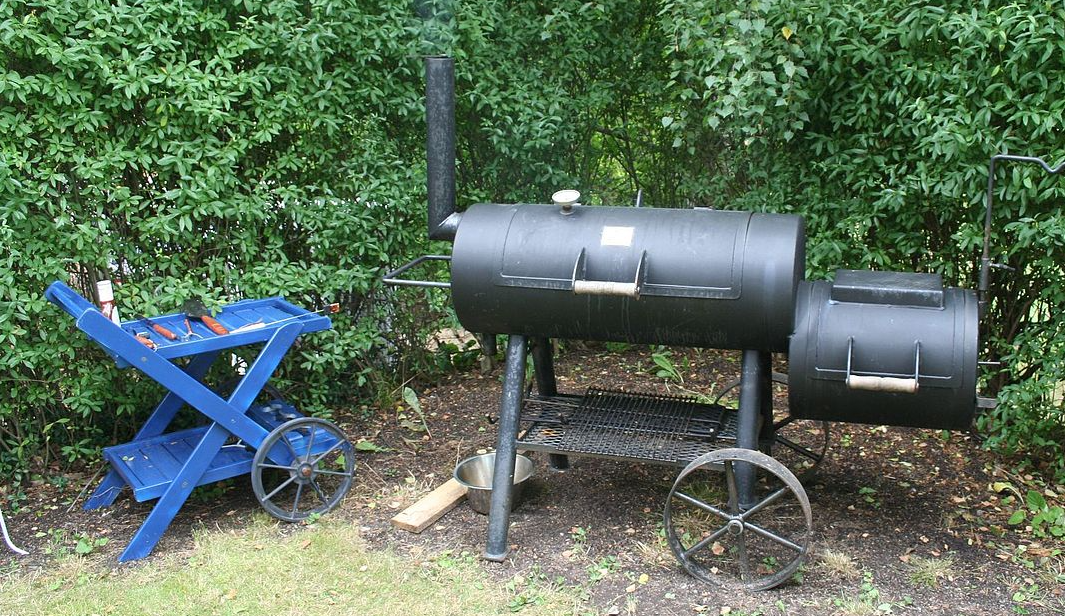 If you want to add the wow factor to your garden parties, definitely consider a smoker.
Pizza oven
Since we're talking food, there's one thing barbeques and smokers can not give you – and that's pizza!
Pizza ovens are really easy to build yourself using bricks or clay and being able to cook your own pizzas on a balmy summer evening is a total delight.
Not only do they provide you with delicious food but they can also look gorgeous aesthetically and really take your garden to the next level.
Bring a taste of italy to your garden this summer
Fire pit
Fire pits are such a lovely addition to any garden and provide a warm glow for social gatherings that wind on late into the evening.
There are four types of fire pits – wood burning, gel fuel burning, propane burning and natural gas burning.
There are pros and cons to all of them but if we had to choose we'd suggest a wood-burning fire pit (with a bag of kiln-dried logs to keep you going). That way you get to hear the snap, crackle and pop of the fire and smell that heavenly smell of burning wood.
If you've ever wondered why log fires go snap, crackle and pop check out this article.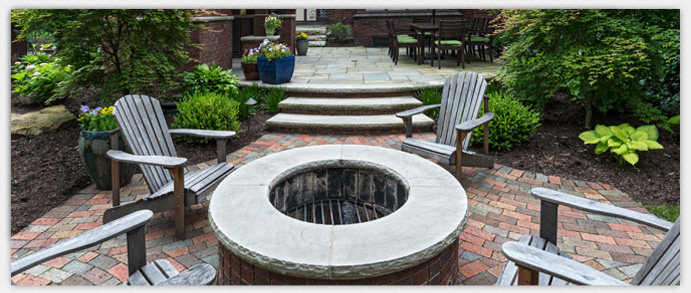 While away the summer evenings basking in the warmth of your fire pit
Outdoor fireplace
Ok, hear us out, we know fireplaces are traditionally found inside but they are becoming increasingly popular outside in the garden too!
This is an opportunity to add a bit of elegance and sophistication to your garden as well as keep you warm in the evenings.
These are a bit more tricky to build so you may choose to have it professional installed but once built you can use it the exact same way you use an indoor one but get the added bonus of being able to look up at the stars.
Glam up your garden with an outdoor fireplace
Patio fire heaters
Let's be honest, British summers are famous for their cold snaps and unpredictable temperatures.
Installing patio heaters is the perfect way to stay warm, as well as providing warm light so you can see what you're doing in the evenings.
There are tonnes of patio fire heaters out there to choose one, from very basic designs to lavish, showy options.
These are a great solution to stop the weather from scuppering your evening garden plans.
Don't let the weather ruin your evening: invest in some patio fire heaters
Get fired up for summer
As you can see there are loads of exciting options for firing up your summer and keeping yourself warm in inclement weather.
Remember to check the rules on garden fires with your local council. If you want to learn more about UK laws for outdoor fires you can check out this article here.
We hope this article has left your inspired and ready to get fired up for summer!