In the spring, the weather can still be cool and wet, with many of us still heating our homes with log burners and open fires – which means plenty of firewood. In this guide, we'll explain all there is to know about chopping firewood, including safety, techniques and the tools needed.
But first, safety.
To get started, here are a few basics to be aware of.
Ensure you have protective clothing, like goggles and gloves
Make sure to use a chopping block or area with a flat and level surface
Chop your wood outside
Never swing tools around
We'll cover a few others specific to ways of chopping wood, later.
Techniques for chopping firewood
We've lots of ideas – it all depends on the tools and budget you have available.
1) Using an axe
Chopping wood with an axe isn't as tricky or cumbersome as it looks – it's more about technique than brute force.
First, arrange your wood on the chopping block, roughly in the centre.
Hold your axe correctly, with your dominant hand (usually the right) at the head of the axe, and your non-dominant hand at the base.
As you strike the wood, slide your dominant hand down the handle towards the base of the axe, so your hand isn't near the axe head when it makes the blow.
 2) Using a wood splitter
A wood splitter helps break timber down into smaller chunks, saving on manpower. It's a great machine for those who need a good supply of wood, but they can be costly to buy. 
If you go ahead with using a splitter, there are a few extra safety bits to be aware of:
Never force wood into the machine
Hold the side of the wood when feeding it in, not the end
Use one log at a time
3)  Using a saw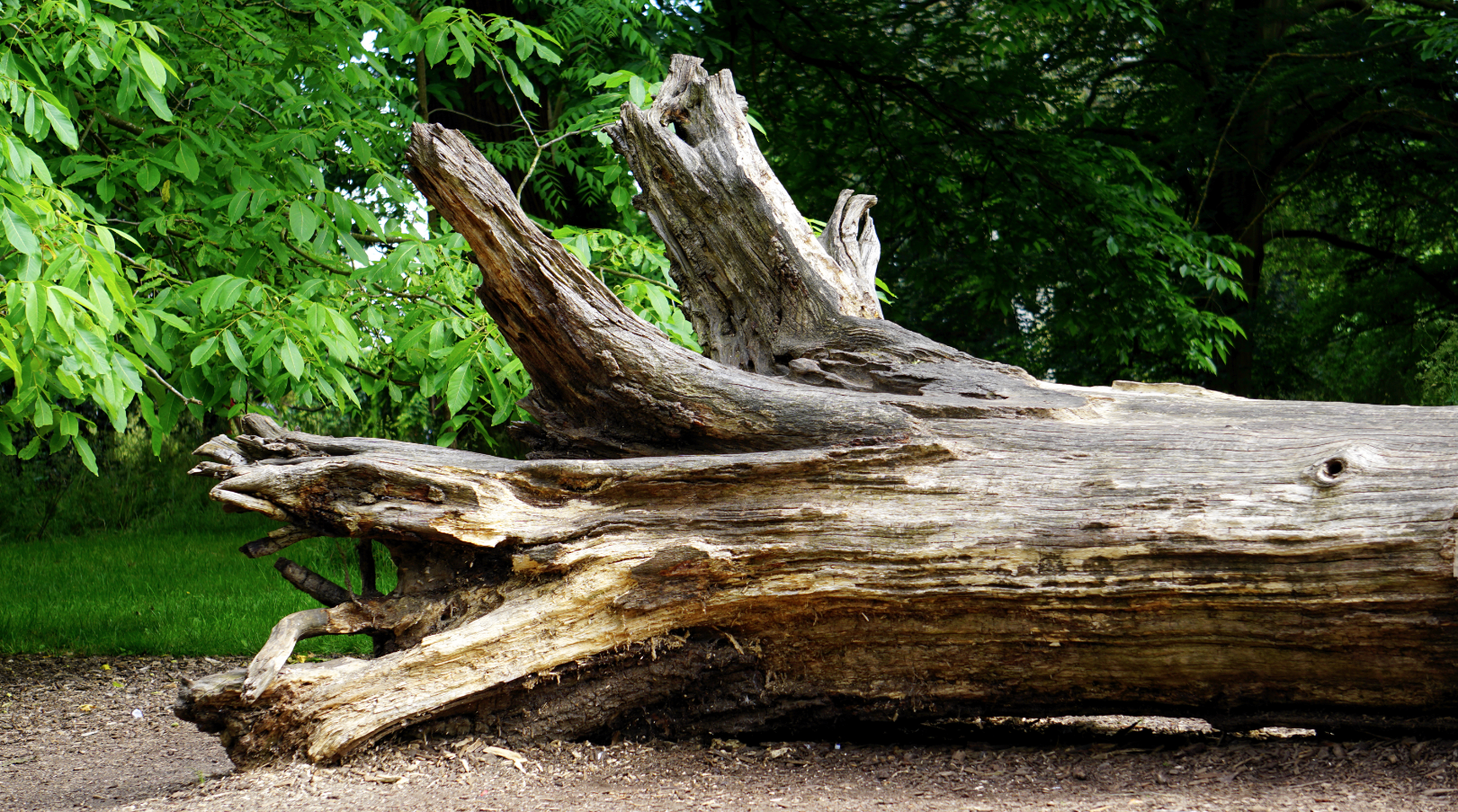 Here's some information about using a saw – manual or electric chainsaw – to chop your firewood.
Start by dividing a large trunk or branch into small, metre-long pieces. You can mark it out with chalk first, or make a small nick where it needs cutting.
Create a level surface to saw on, for example by using pieces of small, v-shaped wood to hold the trunk or branch in place and prevent it from rolling.
Place your saw on the markings but work slowly, and only go to about halfway or three-quarters of the way through the timber.
Now, roll the trunk (with your wedging in place if needed) and cut through from the other side.
Next, trim down your metre-long pieces of wood. Cut vertically this time, again cutting partway through and rotating the wood.
Once it's cut to a more manageable size, you could use a sawhorse to split into small logs.
Take care – if you cut through, you may strike the ground – blunting your saw and potentially causing safety issues.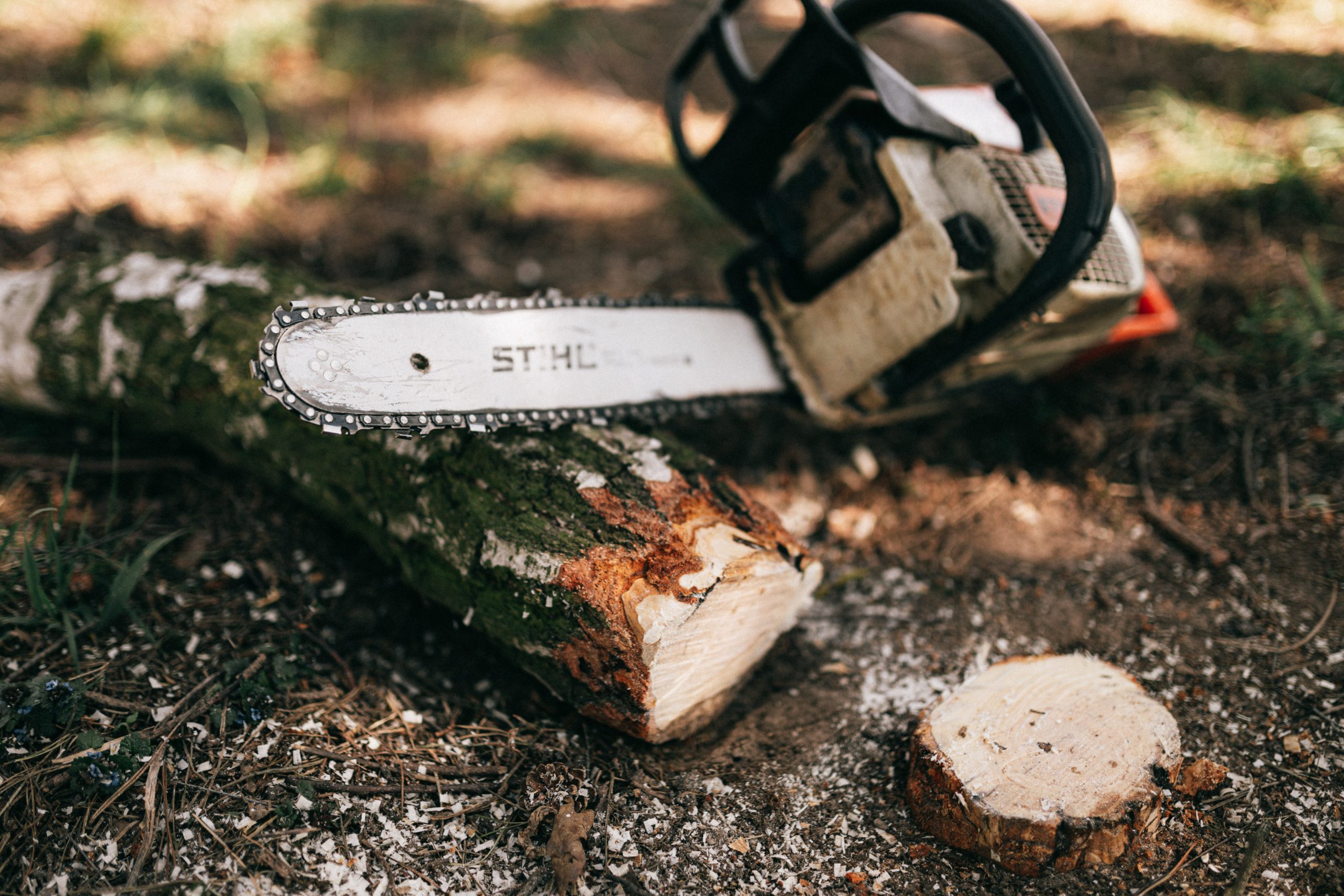 Storing your firewood
Most people store their wood uncovered and outside – though it does depend on the weather, as ice, rain and snow could cause the timber to dampen and rot over time. Here are a few tips.
Store your wood off the ground, such as on a wooden pallet. Don't put in an outbuilding unless it's already dried, and don't stack next to your house – it needs to get good airflow around it.
Place in a log store. These can help with storing, as well as drying the wood out. Some also come with covers if the weather does turn.
Once your wood has properly dried, bring it inside. Pop in a basket; nestle the logs between your fireplace and your wall, if space; or store on shelving or indoor log stores. 
Your wood chopping shopping list
With so much to think about, here's a handy shopping list of tools to get you started.
Safety equipment, such as googles, gloves and protective clothing
A chopping block or sawhorse
A saw/chainsaw, axe or wood splitter
Chalk for marking your wood (if needed)
A log store
See how we can help at Logwise
At Logwise, we supply firewood and kindling that's ready to use – saving time and hassle while keeping your fire roaring. Take a look at what's on offer, and don't forget to browse our log stores. If you need help or advice, just speak to our friendly team.