The larch is a European conifer that was introduced into the UK four centuries ago as a source of timber. Now widespread, it's a fast-growing, hardy tree easily identified by its needle-like leaves and 'larch roses' – small, flower-like pink cones. Larch trees are typically found in colder climates, in both forests and mountainous regions, and can reach an astonishing height of 50-60m.
Like many trees, a good deal of folklore surrounds the larch. Burning its wood is said to ward off evil spirits, which is a comforting image when you pop some into your log burner. The trees are also storied to protect against enchantments.
Magic aside, we'll look at 5 benefits of using this type of wood for your wood-burning stove.
Durable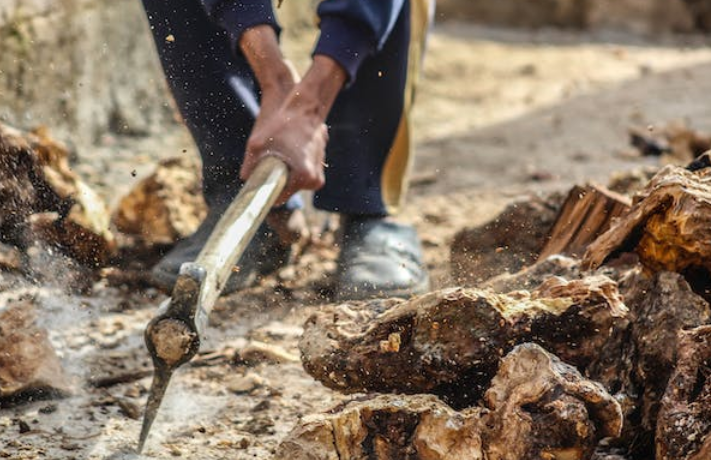 Larch is the highest-quality softwood around. And it's actually the hardest type of softwood available. It's known for being tough and durable, with a typically smooth, knot-free grain. It's straight-growing, which makes it easier to split down into smaller chunks. And, it's easy to store, as its high resin content gives it natural waterproofing properties, making it resistant to rot even when it's on the ground.
Fast-burning
Larch is a type of softwood, and it's quick and easy to burn. It dries well after felling – some experts say it can drop its moisture content below 17% without even touching a kiln, and it's widely known that the drier the wood, the better the burn. Larch only takes 6-12 months to season (dry out), which is relatively short when compared with other types of wood. Plus, larch lights easily, with a higher heat production than other woods owing to its highly calorific content.
Fast-growing
Another reason larch is a great choice for firewood is its fast-growing abilities. This makes it much more sustainable than other types of wood. At Logwie, it's important to us that we're as economical as possible with producing firewood, and we know our customers value sustainable ways to burn, too.
Fragranced
Many people love the gentle smell of burning larch, and it also produces a satisfying pop and crackle due its sap content. Some describe the scent of the tree as being citrusy, or even smelling like grapefruit. But when burnt, it has a woody, earthy and resin-like smell.
Economical
It's not just that larch is a sustainable wood. It also burns economically, with little ash left at the end. While a small amount of ash in the bottom of your wood stove can make your fire burn more intensely, it can also draw in moisture, which could damage your fireplace over time. Finally, because it's fast-burning, any smoke produced by the wood quickly moves through the chimney, so it's less likely that creosote will build up.
Quick questions about burning larch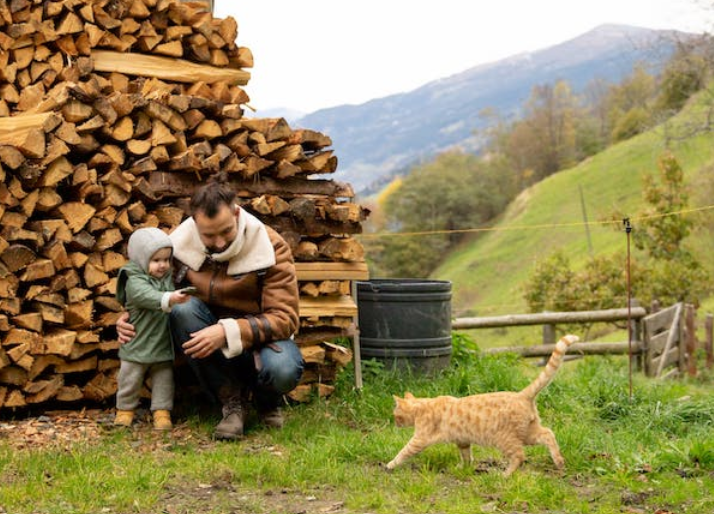 Where can you burn larch wood?
It can be burned outdoors (such as in campfires and fire pits) as well as used in a wood stove. As larch is a scented wood, you might prefer to use it outdoors. Also, bear in mind that it can be a crackly wood to burn – but most of our customers welcome a cosy, popping fire.
Is larch wood expensive?
No, and we price our firewood honestly to reflect the growing, felling and drying process it undergoes before being ready to use. Larch is also incredibly economical as it burns quickly and brightly, and it grows fast, too.
What's the best type of softwood to use?
We often recommend larch as a softwood because it's hardy and durable. But at Logwise, we stock a wide range of hard and softwood, so you're bound to find something that works for your home.
Why buy larch from Logwise?
All of our wood comes Quality Assured, so you know where it comes from and how long it's taken to produce. We're also a sustainable business, so any wood waste is used in our kilns to dry other logs. Finally, we use solar power for most of our electricity, and are involved in woodland management projects and tree planting initiatives.
What larch wood products can I find at Logwise?
We've got lots of larch products for your fireplace, wood burner or outdoor fire pit. Take a look at our website to find out more, or get in touch with our knowledgeable team.